What could be better during a blustery January or March day than to set sail for spectacular sunsets, secluded bays, and white sand beaches, while casting off on the warm winds of the Caribbean cruising grounds in your own private chartered yacht. A vacation in the Caribbean is not only a way to recharge your batteries and shake off the harshest of winters elsewhere, it's also the perfect opportunity to treat yourself to natural wonders (and maybe a frozen drink or two) and a level of personal service and attention you can't find anywhere but on a journey led by the charter experts at Caribbean yacht charters like Yacht Charters Unlimited.
Sail upon turquoise waters to some of the Caribbean's top destinations.
If you enjoyed the scenery of the Pirates of the Caribbean. Perhaps a Caribbean yacht charter to the beautiful islands of the Grenadines is for you. The Grenadines is a breathtaking archipelago of 33 islands including Grenada and St. Vincent. Much like the rest of the West Indies, the Grenadines have been independent since 1979. They were colonized for hundreds of years before that time by the British. Originally settled by the Arawak Indians, the native heritage lives on in their food and traditions. A haven for scuba divers and bird watchers, the many islands of the Grenadines are also a desirable destination for the rich and famous who rent private villas to get away from the hustle and bustle of life in the spotlight.
St. Kitts is another exotic tropical island nation that is romantic paradise.
Its beaches are welcoming and uncrowded, and bordered by lava formation, tropical forests, and lagoons and underwater hot spots for many tropical fish species.
Enjoy the dramatic scenery of the U.S. Virgin Islands.
Often called America's Caribbean Paradise, a Caribbean yacht charter to the U.S. Virgin islands is as easy to enjoy as it is to get to. In the U.S. Virgin islands, you'll find many direct flights to the U.S. mainland, don't need a passport to get there, be able to use U.S. dollars to shop and dine with while on shore, and revel in a rich culture and abundant natural beauty.
A must-see for history buffs is St. Croix.
St. Croix has flown the flags of Spain, The Netherlands, England, France, Denmark, and most recently the United States. Ruins of hundreds of sugar and cattle estates dot the interior landscape, while the island itself is rimmed with stunning mountain vistas and secluded beaches.
A sister island to St. Croix in the U.S. Virgin islands is St. John's.
St. John's turquoise waters are some of the most alluring for snorkeling and scuba diving in the world. You don't have to venture far from its white-sand beaches to interact with sea life including turtles and rays as you swim above coral reefs teeming with a kaleidoscope of brilliantly colored fish. Landlubbers will equally love traveling to St. John aboard a sailing yacht or power cruiser. The island offers ore than three dozen hiking trails and a lush, 5,500-acre National Park. This park protects more than half of the island's biodiversity. The smallest of the three U.S. Virgin islands, St. John is considered to have some of the most unspoiled underwater and terrestrial habitats found anywhere in the Caribbean.
St. Thomas is the shopping capital of the Caribbean.
St. Thomas draws hundreds of thousands of visitors each year to enjoy its duty-free selection of goods. It's also a must-stop for Caribbean yacht charters for both its culture and its dining experiences. History is very much alive on this island, which is home to Fort Christian, which was built in 1680 — about 200 years after Christopher Columbus sailed the Caribbean. It's also home to the second oldest synagogue in the Western Hemisphere, and was the home of Danish-French Impressionist painter Camille Pissarro. St. Thomas is highly a highly prized vacation destination for golfers, divers, beach lovers, and those craving an exciting nightlife.
The British Virgin Islands are a popular destination for crewed luxury yachts.
The British Virgin Islands, or BVI for short, are some of the most-exclusive and least-developed islands of the Caribbean, but this only adds to their appeal. The resorts, villas, restaurants and other tourist attractions in this paradise are known to emphasize spare luxury over sprawling expansion, and they attract travelers with deep pockets and a love for sailing and seclusion.
There are more than 50 islands and cays in these BVI island groups.
Together they feature everything from mountainous cliffs and chalk-white beaches to delicious Caribbean food and one of the best spots in the Caribbean for New Year's eve parties on Jost Van Dyke.
On Virgin Gorda, you'll find The Baths, perhaps the most picturesque shore in the British Virgin Islands, and with good reason: It offers unique grottoes amidst gigantic granite boulders. For supreme seclusion, try Anegada; its slow pace, flat terrain and sparkling sand lies almost overlooked in Caribbean Sea.
Island groups defined by by wind currents.
Because the prevailing trade winds are blowing toward these islands from the east north east, or lee side of the islands, they've earned the name Leeward Islands. They are located where the Caribbean Sea and Atlantic Ocean meet, and although they are closely clustered, they have a wide range of diverging histories of occupation and colonization, and some are still part of the of overseas territories of European nations. The Windward Islands are among the larger of the Lesser Antilles, and enjoy a steady breeze from the Northeastern trade winds.
Get to know the islands of the Leeward Islands chain.
The main islands in the Leeward chain are St. Kitts and Nevis, which we covered above, and Anguilla, St. Marin, Barbuda, and Antigua and Montserrat, together with the smaller islands of St. Barthelemy and Saba. Many luxury yacht charter vacation companies have the Leeward Islands on their yacht charter itinerary and anchor in the Leeward Islands due to their tranquil seas, protected harbors, and dazzling vistas.
The Windward Islands are driven by the Northeastern trade winds.
The Windward Islands, on the other hand, comprise Barbados, Grenada, the Grenadines, Martinique, St. Lucia, St. Vincent, Tobago and Trinidad, which are among the larger of the Lesser Antilles islands. They are referred to as the Windward Islands due to their location on the path of Northeastern trade winds. Though both archipelagos are located east and south of Puerto Rico, where the Caribbean Sea and Atlantic Ocean meet, the Leeward Islands are the more northerly in the group, and the Windward Islands are located farther south.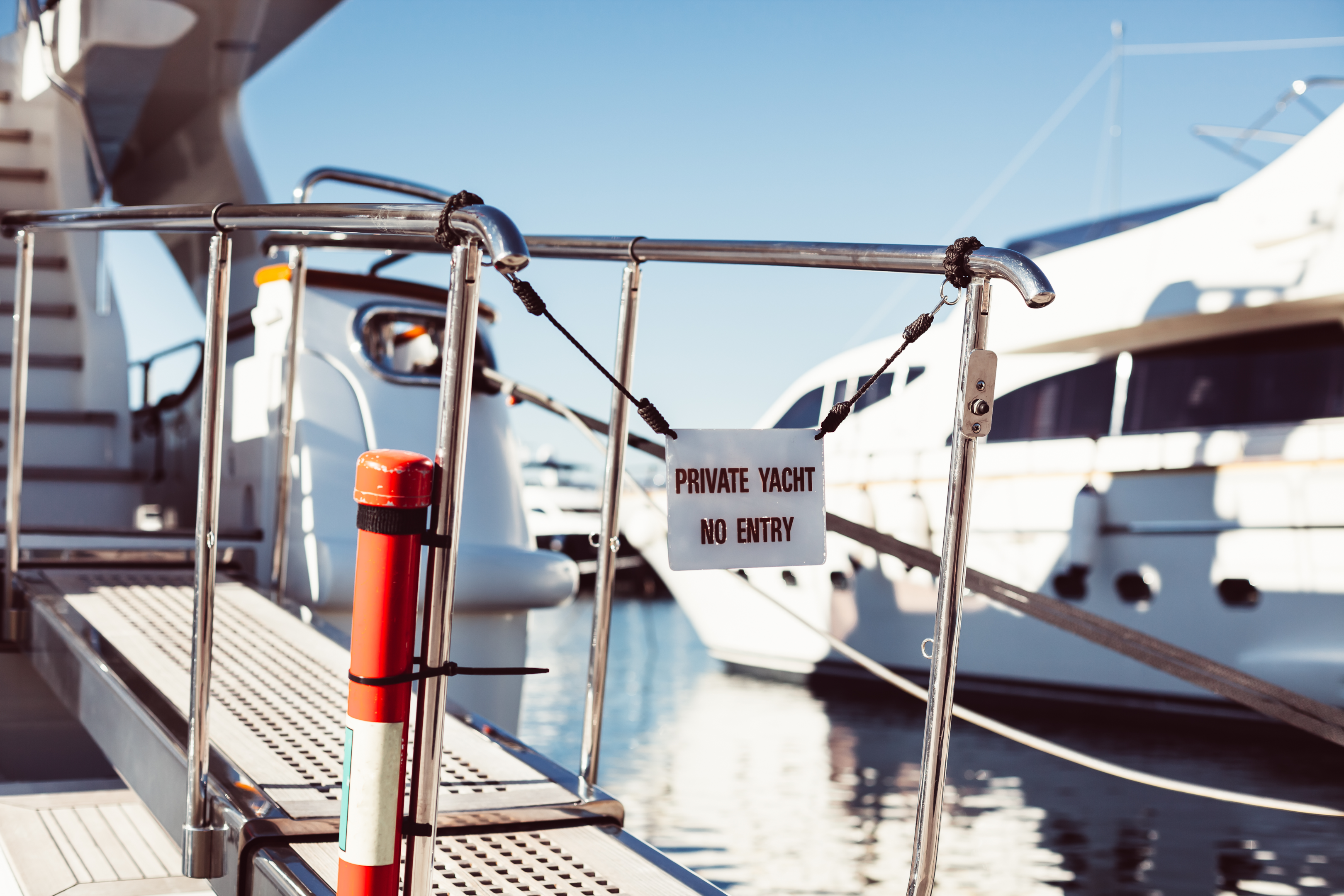 Experience the luxury of crewed private yachts in the Caribbean.
If you want to make your next Caribbean yachting vacation one to remember, establish your yacht charter itinerary with one of the industry leaders. Yacht Charters Unlimited has 300 luxury yachts for charter in the Caribbean and more than 35 destinations to explore. They offer guests only the finest of on-sea accommodations on power yachts, monohulls, and catamarans that accommodate a group as intimate as four or for a group of 26 or more. Their expert charter brokers can help you find the perfect avenue for anything from a corporate party boat getaway to an all-inclusive, five-star cruise through the Caribbean.
Some of Yacht Charters Unlimited's most popular ships include the Cakra, a 282-foot floating paradise which sleeps 12 guests in 19 cabins. The 183-foot Limitless can accommodate 26 guests in 13 luxurious cabins. Whether cruising on sailing yachts, motor yachts, or mega yachts, their ships all come complete with a professional crew that attends to your every need and gives you plenty of privacy at the same time. Such yacht charter vacations give you a high level of control over your personal travel experience regarding your yacht charter itinerary, length of stay, and Michelin-chef quality menu options. Whether you desire a luxury yacht for a day, a catamaran for an all-inclusive Caribbean yacht charter getaway, or a luxury yacht charter for a family vacation anywhere in the Caribbean Sea, they've got you covered.
How much does it cost to hire a luxury yacht charter in the Caribbean?
That depends on many factors, including time of year you wish to travel, how many stops you intend to visit, how long the trip will be, and how many will be on board for this ultimate Caribbean private charter. For instance using Yacht Charters Unlimited as an example, a weekend luxury yacht charter in the Virgin Islands for one weekend day in February aboard a catamaran for corporate party can cost around $00 per person for the catamaran, supplies, and crew. Aboard the 257-foot ultra-luxurious mega yacht the Amaryllis for one week in the Caribbean in spring with 12 guests in six cabins plus crew can run about around $73,000 per person for the week. This includes fuel, food and drink, accommodations, service staff, excursions, and white-glove service. Like on larger cruise lines, most parties also tip an additional 15 to 20 percent for the service staff and crew.
Of course, most luxury yacht charter companies can work with you to meet your budget and your expectations.
What is the best type of boat to select for your luxury yacht charter?
That's an excellent question, and depends mostly upon how you want to experience the Caribbean and where you plan to go. There are two types of powered boats: monohulls and multihulls; monohulls have one hull. Multihulls can have up to several individual hulls connected together. For instance, a catamaran is a multihull typically with two hulls connected together with a galley, parlor and sleeping quarters in between. Most power yachts have multiple levels, ample deck spaces, and many even have viewing levels above the captain's bridge.
A monohull vessel is a typical oceangoing vessel.
One of their key attributes is their stability and ability to cope with adverse weather conditions. Despite its size, a relatively small vessel will have very good seagoing characteristics from all directions.
A multihull vessel is ideal for traversing the coral reefs, tranquil bays, and pulling up close to the spectacular white powder beaches of the Caribbean.
Which you choose depends mostly upon how many islands you want to visit, a a monohull vessel is typically more appropriate for traveling over long distances of open ocean.
It's best to leave what type of ship you set sail on to the experts. Professional yacht rental Caribbean yacht charters can steer you toward whether you need to charter a mega yacht, reserve a Caribbean catamaran charter, or a Caribbean all-inclusive sailing charter.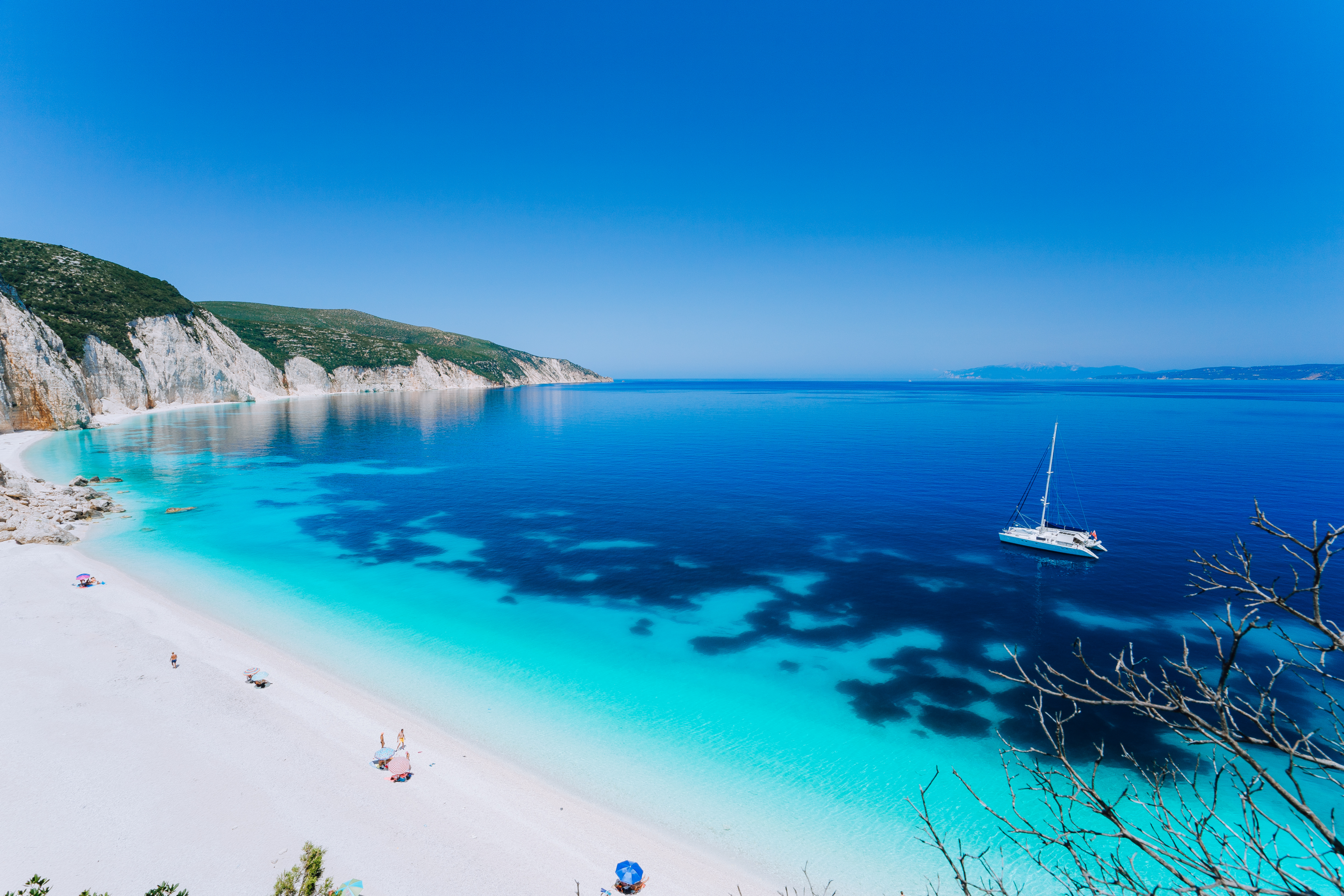 Now that you know the where, who and what, how about when is the best time to cruise the Caribbean on a private yacht charter?
The best time for a Caribbean cruise is from December to April when the weather is dry, sunny, and clear skies on most days. The ideal cruising conditions of mild temperatures and calm waters typically last throughout winter and spring, making it the prime Caribbean sailing season and very traveler-friendly.
The months between May and November overlap a few weeks into hurricane season. But with that said The weather is generally pleasant all year round and cruising is possible any time. Temperatures usually remain around 80 degrees, with slight variations from island to island, and from north to south.
The dry season in the Caribbean is December through April.
Sunshine, calm waters, and many local festivals make the months of December through April the most idyllic times to visit the Caribbean. It's also an added bonus that is typically when much of the United States is still gripped by Old Man Winter. Generally December, January and February are the most popular months for large cruise lines, but the beauty of a private yacht charter in the Caribbean is that you can frequent those isolated and out-of-the-way pockets of paradise the larger cities on the sea can't reach.
Springtime brings with it bright and clear days in the tropics. For many people, the best months to sail in the Caribbean are March and April, with calm seas, long sunny days, and excellent underwater visibility for divers. Cruising at this time of year is made even more fantastic as it's before the scorching heat of the summer hits. Ports are also less crowded during these months compared to wintertime.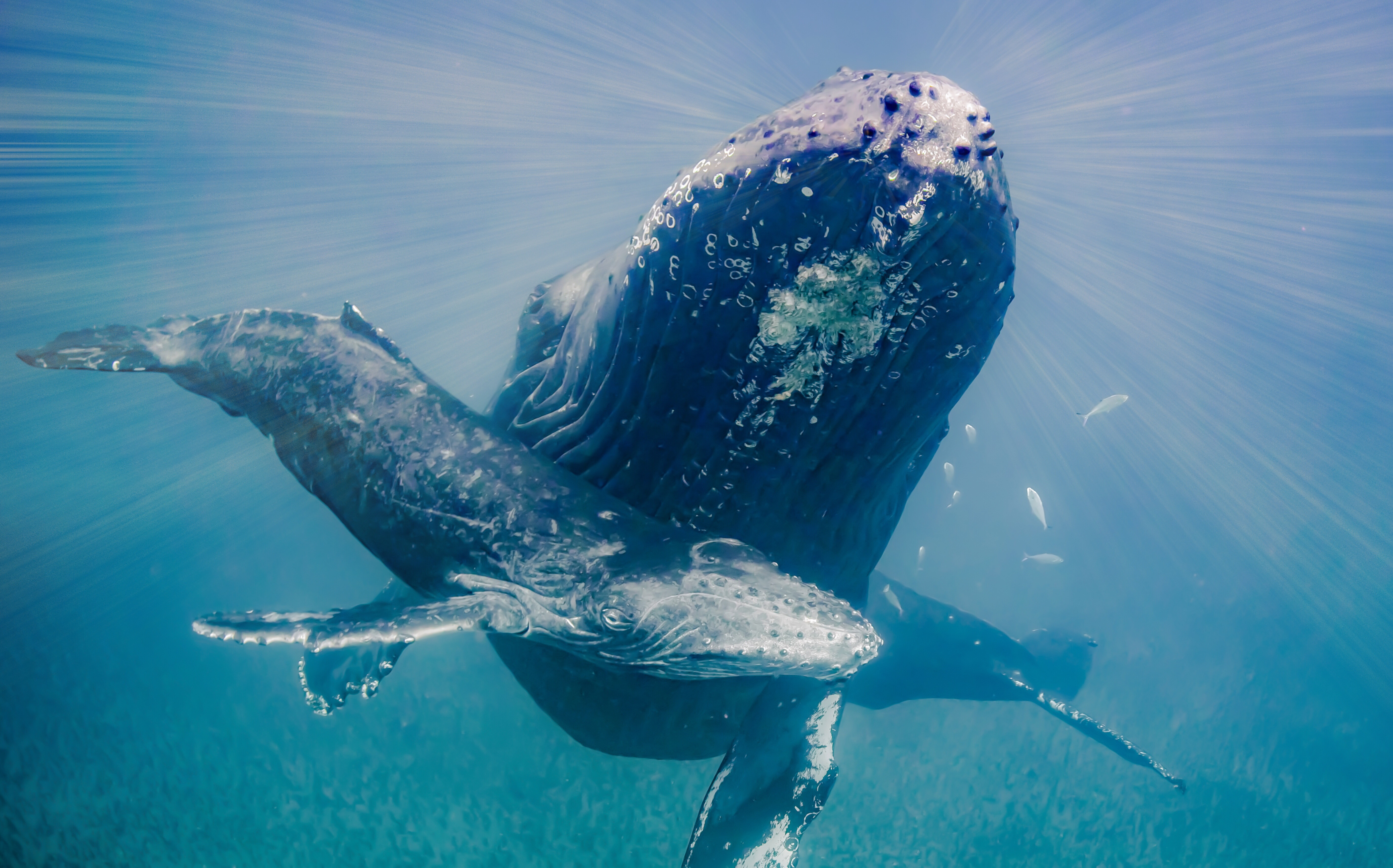 The rainy season in the Caribbean is June through November.
If you're thinking to yourself, "why would anyone want to go to the Caribbean during rainy season," here are a few things to keep in mind. Magic happens in between the rainbows in the Caribbean. For one thing turtle nesting season in the Caribbean takes place between June and November, so if you're hoping to get a glimpse of turtles, this is the ideal time to visit.
If you want to catch a glimpse of the storied Humpback whale, summer in the Caribbean is the time to do so. Humpback whales will generally feed all summer, in feeding grounds like the Gulf of Maine, Greenland, Iceland and Norway. When the winter comes along, it's time for them to mate, and the need for warmer climates draws many of them to the Caribbean. Here, you can hear them sing (this is how the males attract their mates), see them splash around and watch them raise their calves from January till March.
The best time to plan a private yacht charter in the Caribbean is now.
There's never been a better time to set a course for paradise. The weather is perfect, the islands are welcoming, and the memories to be made will be priceless. Cruise in style on a private yacht charter, where you can enjoy one-of-a-kind vacation of your own individual dreams.